Midnight Summer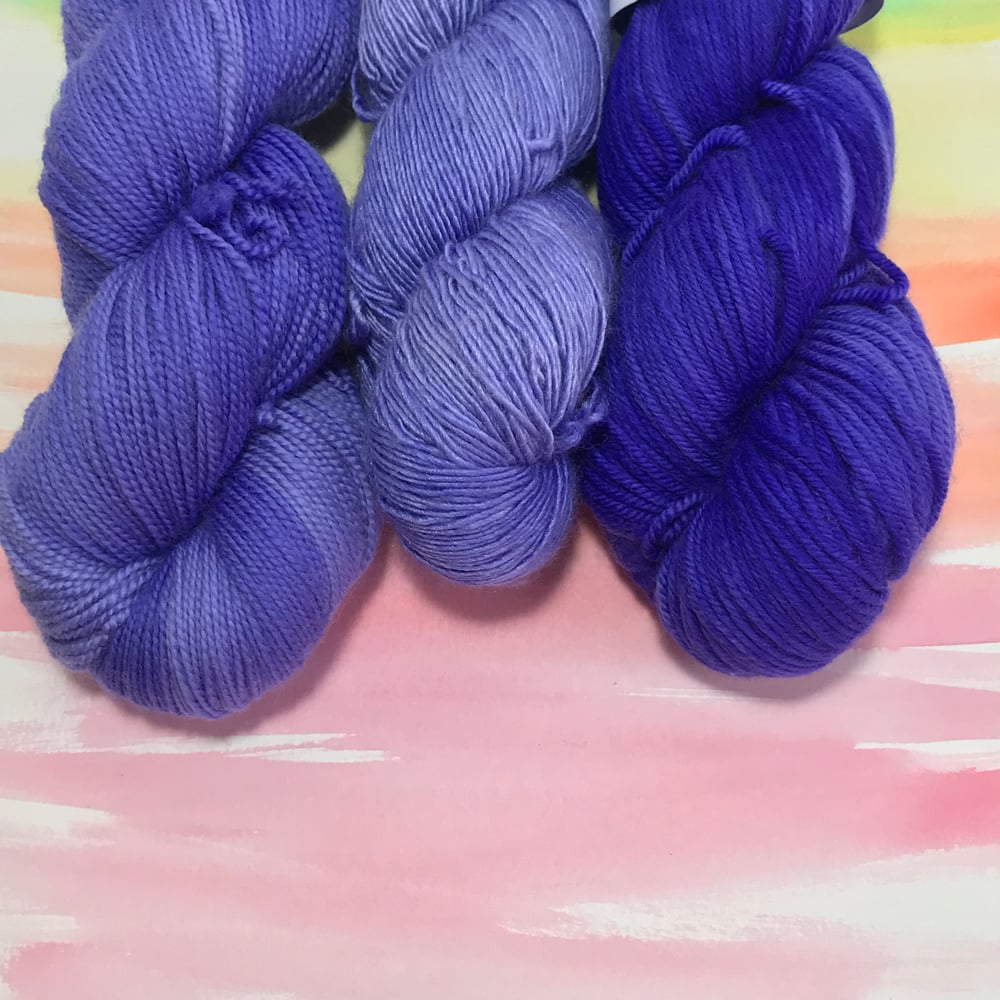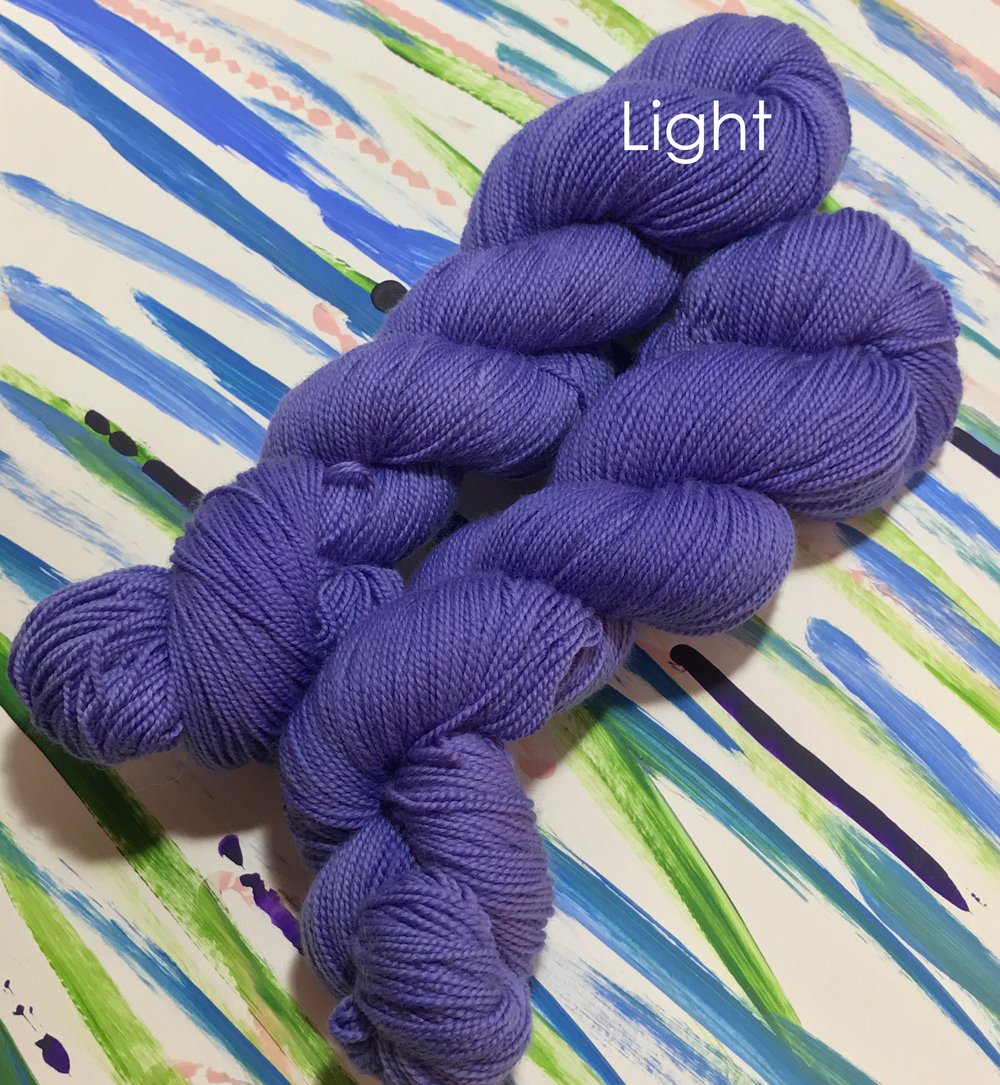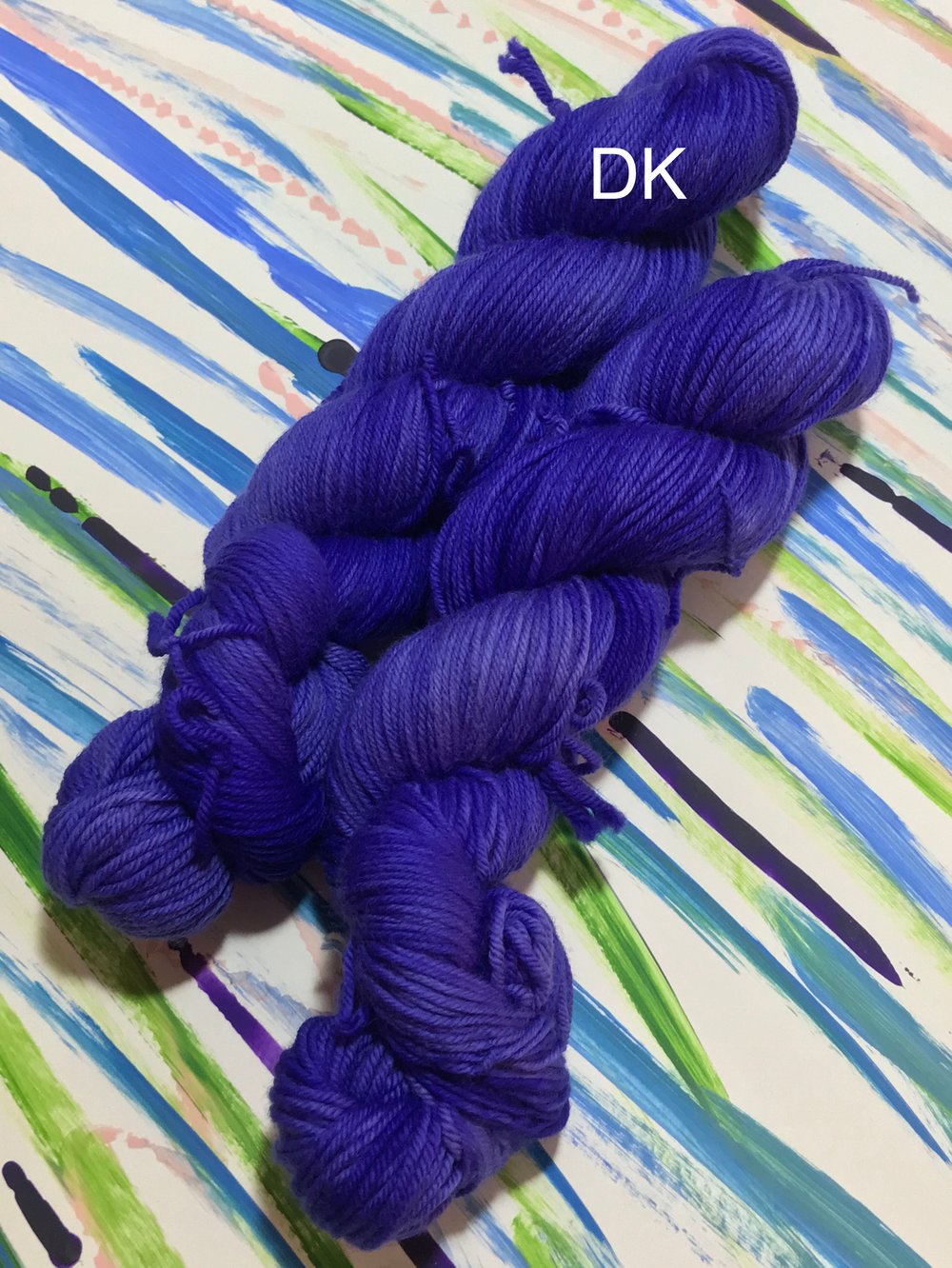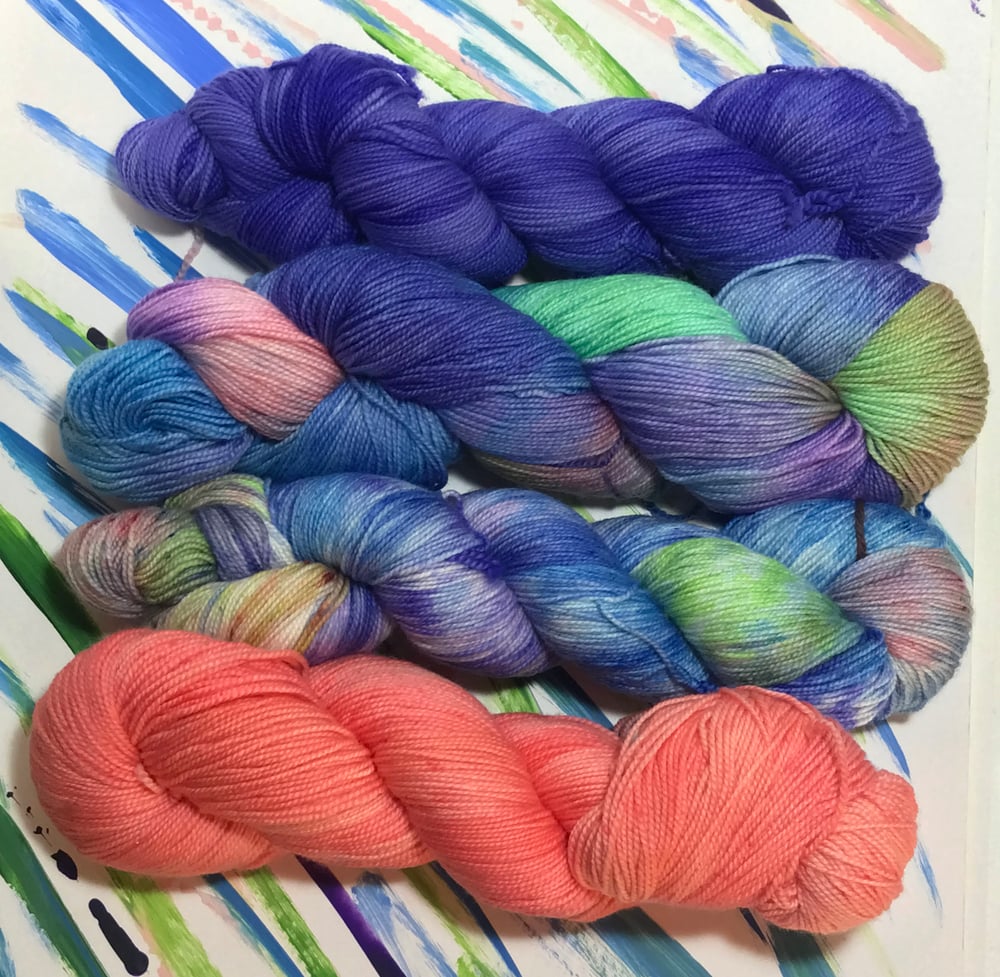 Colorway:"Midnight Summer" is dyed to match "Frozen Summer Harvest" which is a painting from my "Enchant-Knit Forest" series and reminds me of chilly evenings, yet some of the colors also bring back fun summer memories. Combining those two together gets a great pastel palette for those who like blues and violets. This specific violet is a dark blue-violet color.This yarn is dyed by hand using Jacquard Acid Dyes. Bright, vibrant colors that are lightfast and washfast.
Image 1 shows all the different options for yarn bases. The following photos show the bases on their own.
Not sure which base you need? See the "Yarn Types" page for more info on all my yarn bases!
I do my best to represent colors accurately, but they may vary slightly from dye lot to dye lot and when viewed on different monitors.
Each skein comes with a printed greeting card containing the original painting on the front and painting information on the back.
All orders ship USPS first class mail, unless over 13oz, then they ship priority.
Light

DK

Silky Single

Sold out