Mushroom Petal Bloom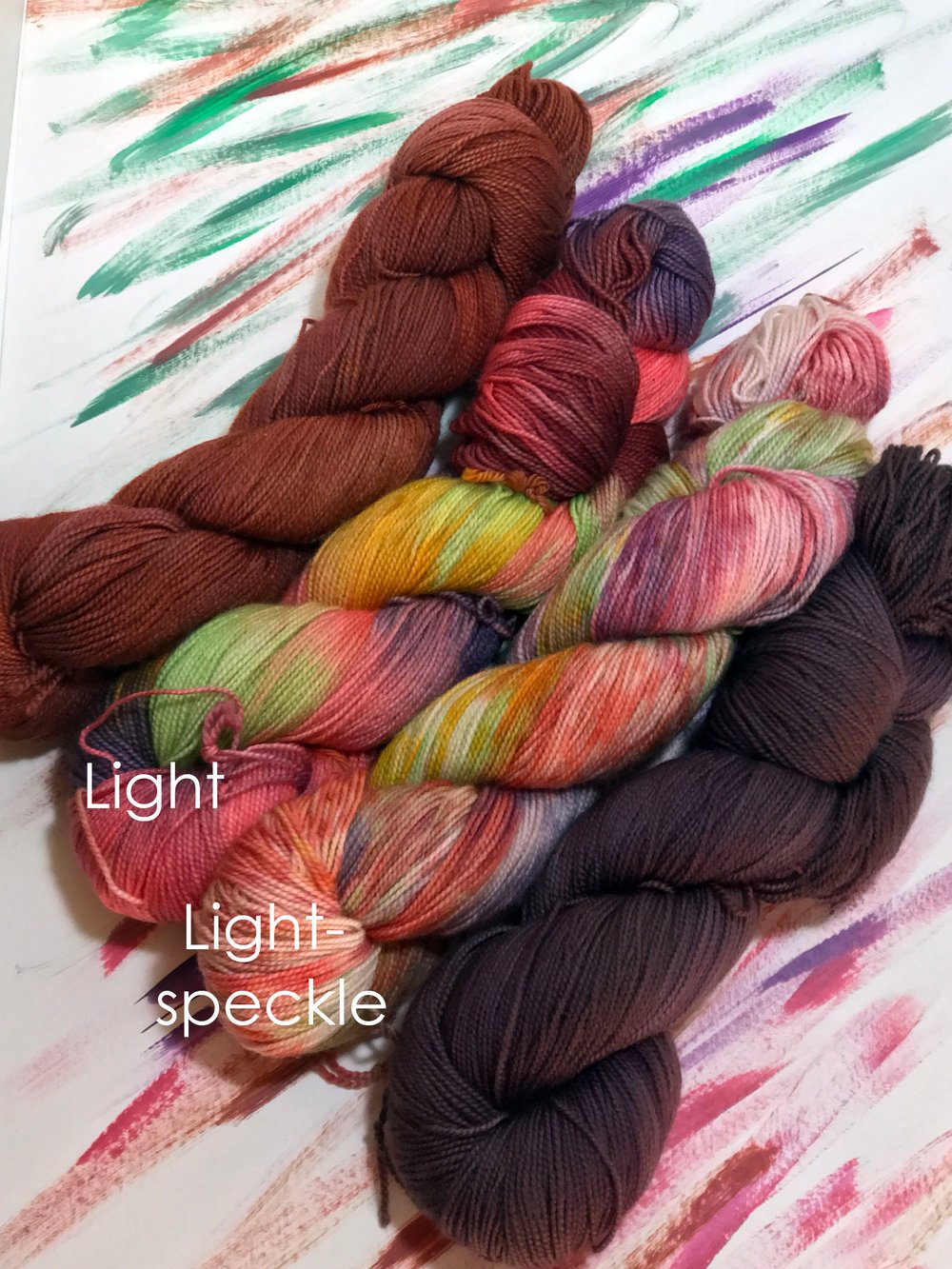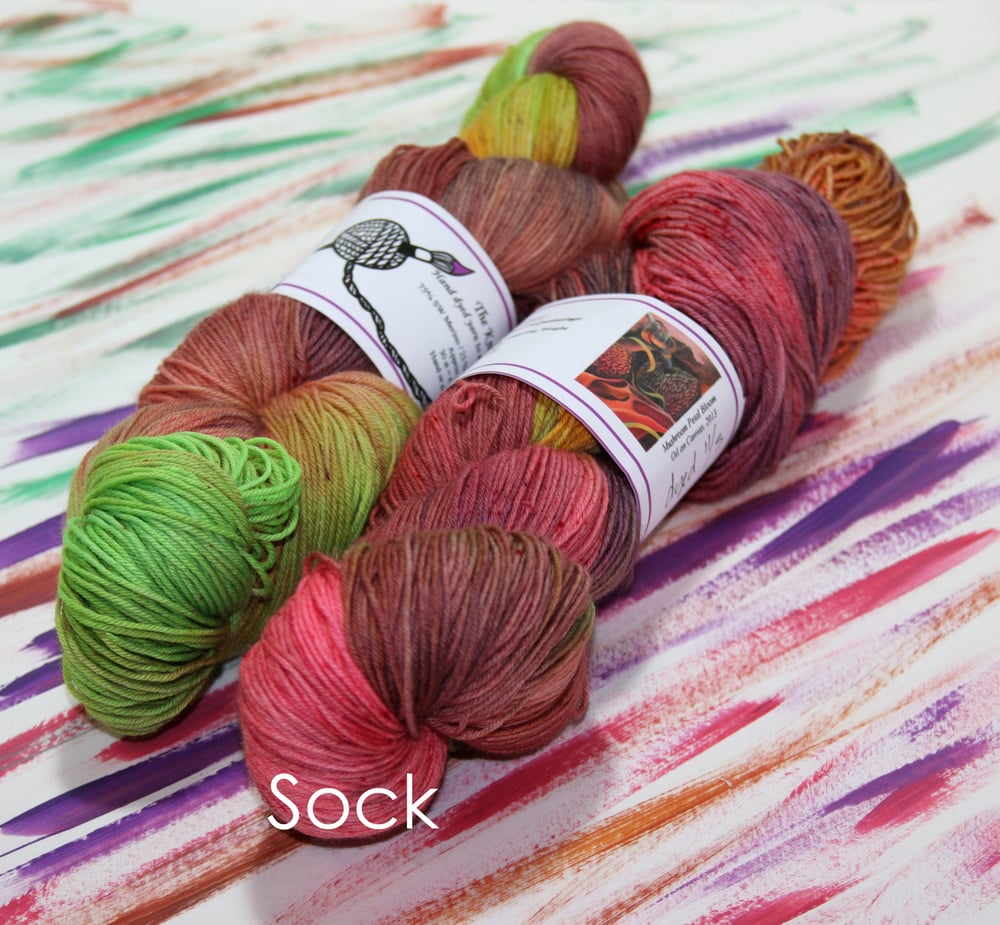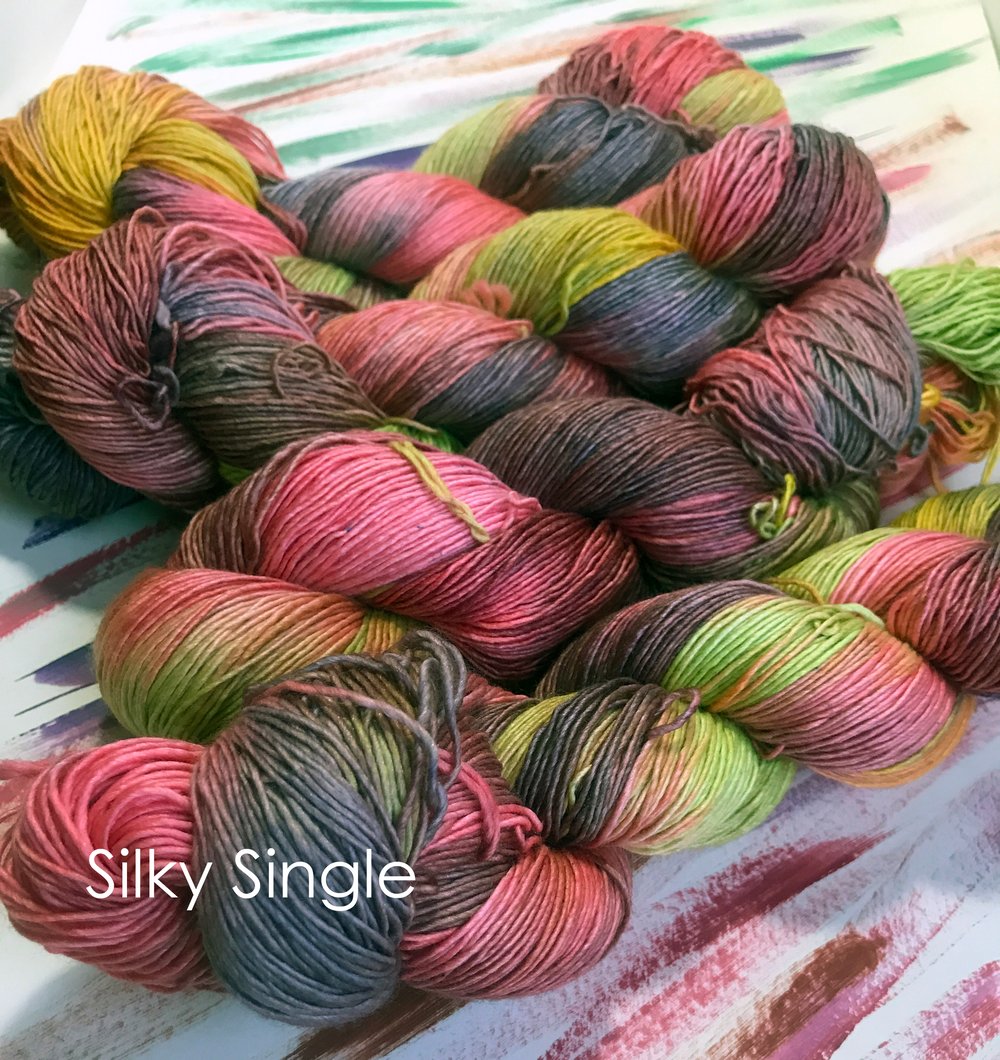 **This colorway is on a hiatus. Sales have been low and I need to prioritize other colorways. Stay tuned for when it returns, or send me an email if you want some!**
Colorway: "Mushroom Petal Bloom" is based off the oil painting of the same name painted in 2013. Combining pinks, greens, browns and golds, this colorway shouts fall or spring, nature and outdoors. This yarn is dyed by hand using Jacquard Acid Dyes. Bright, vibrant colors that are lightfast and washfast.
Image 1 shows all of the available bases together. The images that follow are a stand alone of each base. If a base isn't shown that means it was either sold out at time of photo OR I am not currently dyeing this color in that base.
Looking for "Sock"? I have sock sets available as a separate listing. The inventory listed under "Sock" below does not include the inventory I have packaged as sock sets.
Not sure which base you need? See the "Yarn Types" page for more info on all my yarn bases!
Looking to pair yarns? I recommend pairing this colorway with the tonals "Burgundy Hills" and "Violet Dusk", which were both also dyed to match this painting.
I do my best to represent colors accurately, but they may vary slightly from dye lot to dye lot and when viewed on different monitors.
Each skein comes with a printed greeting card containing the original painting on the front and painting information on the back.
All orders ship USPS first class mail, unless over 13oz, then they ship priority.
Light

Sold out

Light - Speckle

Sold out

Sock

Sold out

Silky Single

DK

Sold out

DK - Speckle

Sold out