Are you local to Bryan/College Station, TX and don't like driving 45 minutes or more to get your yarn, needles and notions?


You're in luck! Located within "The Frame Gallery" you can find a selection of my handdyed yarns, as well as Chiagoo Branded needles, Clover brand crochet hooks, and various notions for all your needs!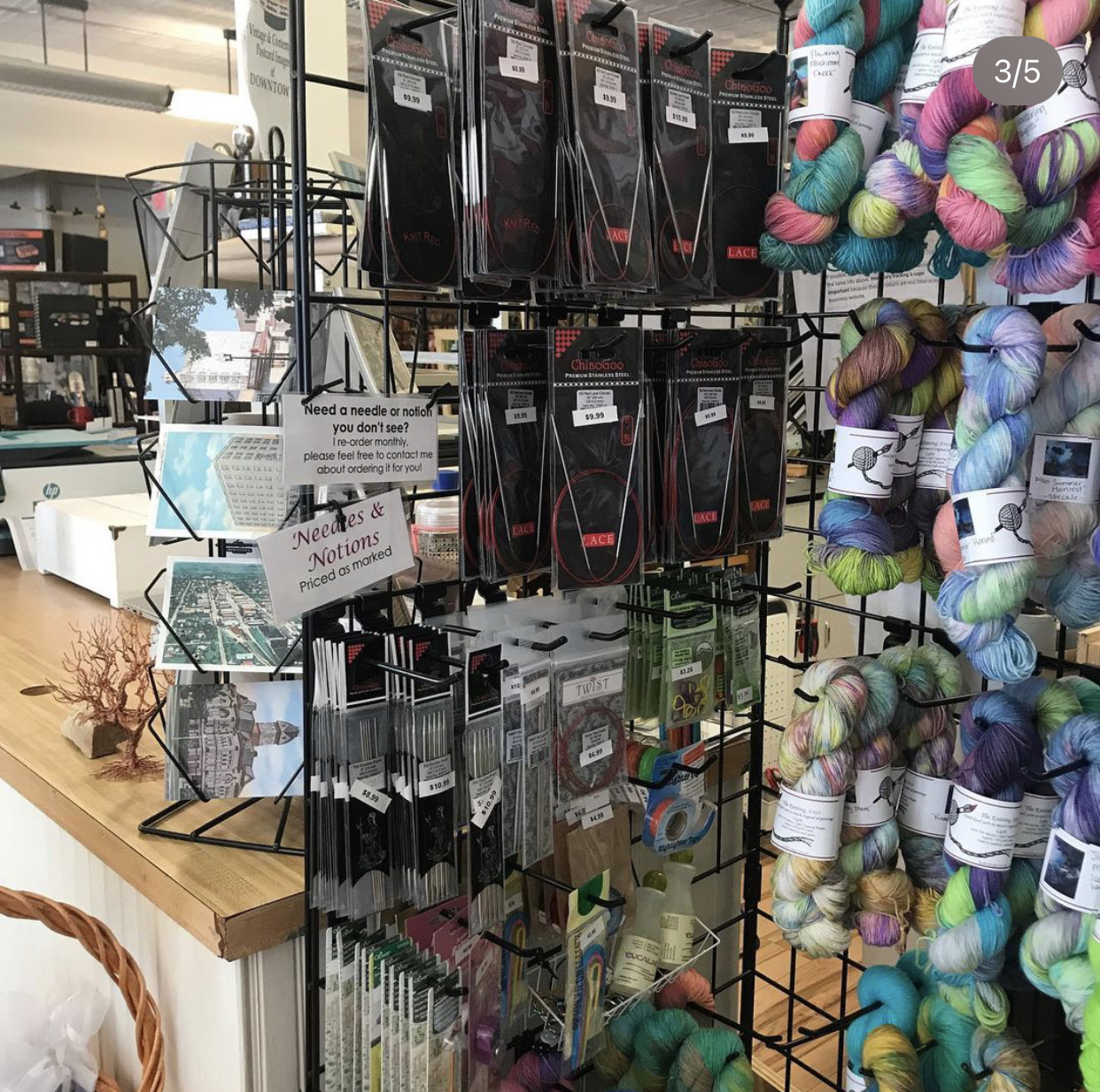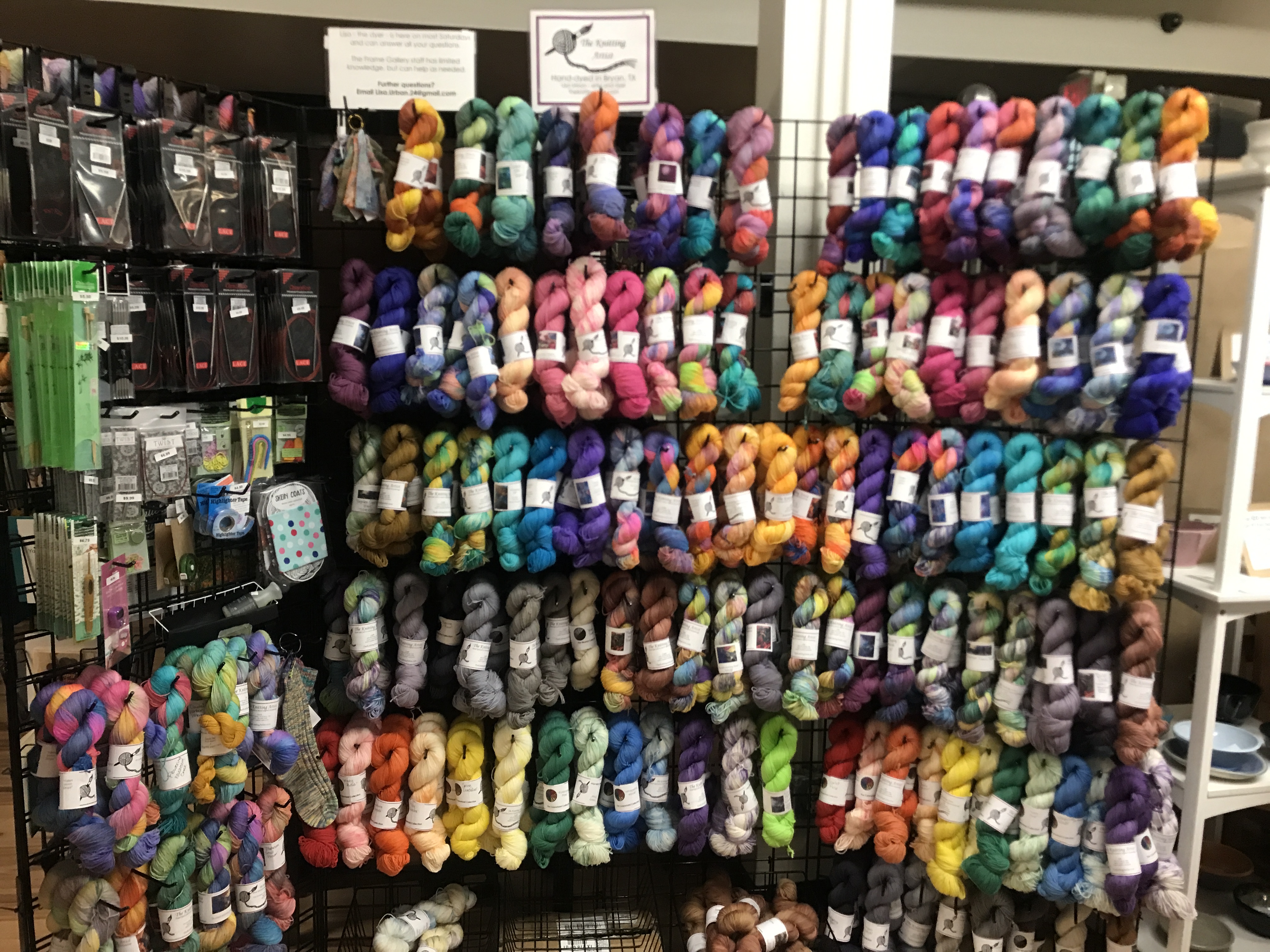 While I know that hand-dyed yarn is not for everyone (or everyone's budget), having this booth here in town gives local crafters a chance to get things without having to go online.

Is there a needle or notion you would LOVE to see? Do you use a different brand than ChiaGoo or Clover? My wholesale source carries most brands and I would love to special order for you!

The Frame Gallery is located at:
108 N. Bryan Ave, Bryan, TX 77803

Hours:
Tues - Sat 10-6
Sun 11-4
closed Mon

Because I have a full time job, I am not usually there except on Saturdays. But the staff at the shop are pretty knowledgable and able to help. If you really want to meet with me, feel free to hit the contact me button and we can make arrangements.

--
The Frame Gallery is an amazing shop! Featuring artwork by all sorts of amazing local artists, from pottery to paintings to printmaking and jewelry, you are sure to find something you love! They also do custom framing and can frame your precious work of art, college diploma or anything else you can think of!


Located in the same space is Savage Diva, an "eclectic emporium" of home goods, jewelry, gifts, decor, adult humor and MORE!