Frozen Summer Harvest - Sock Set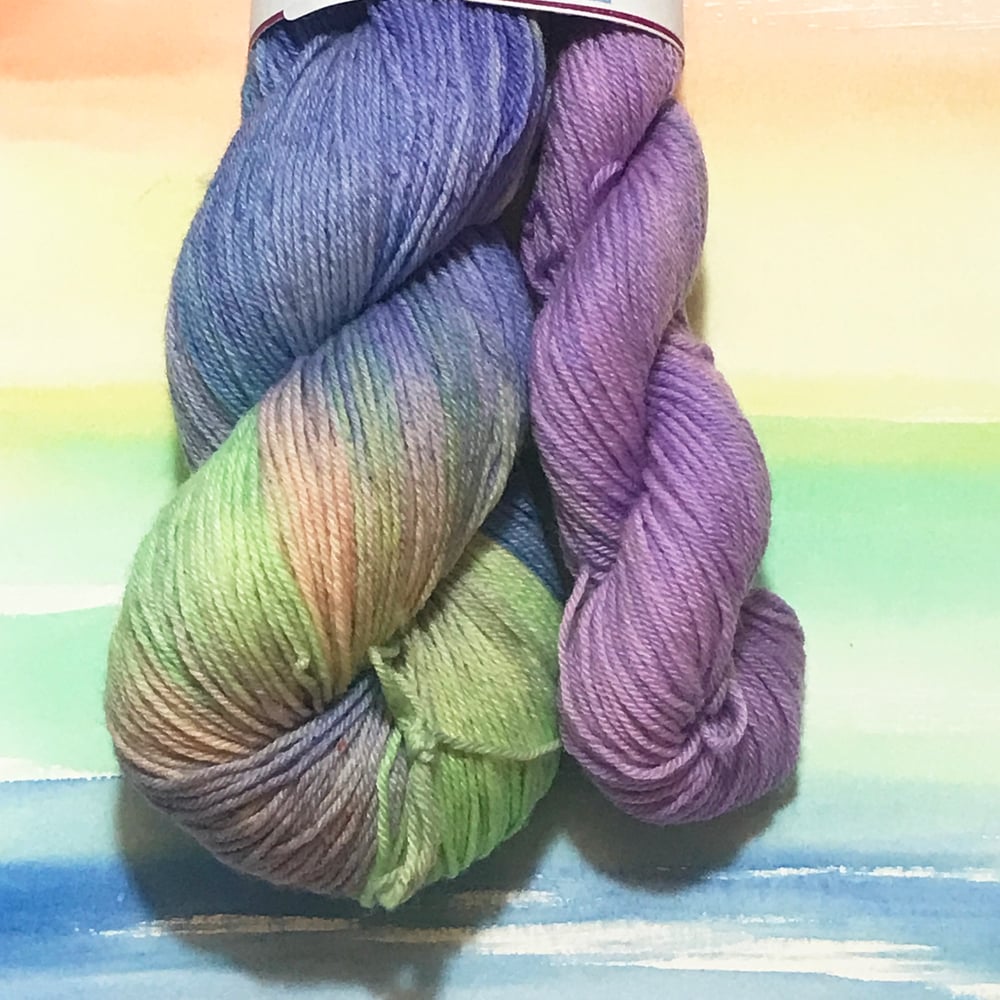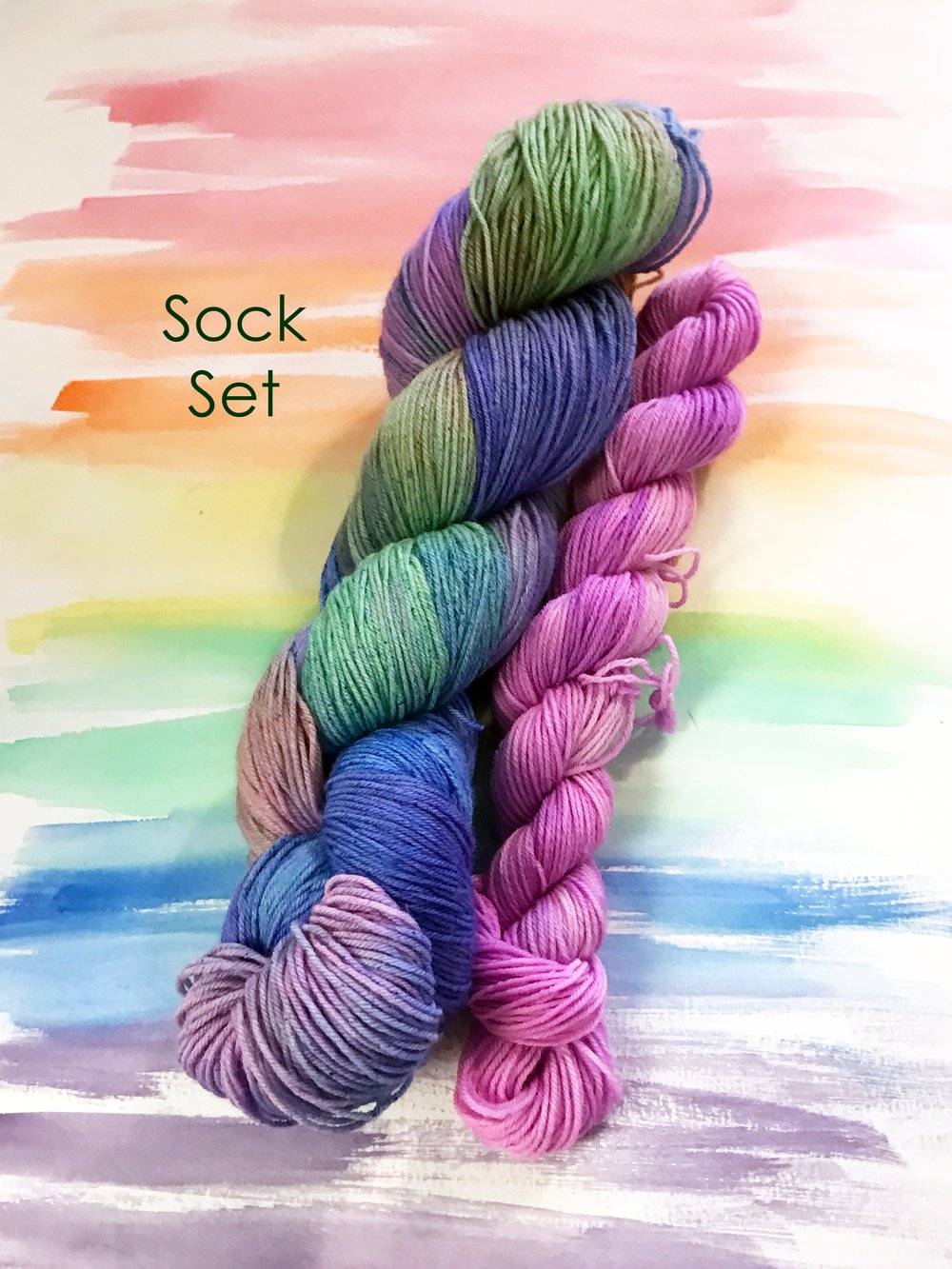 **Current version has the mini skein being a bit paler than shown in the second photo. First photo is most accurate (but a tad bit dark in lighting).
Colorway:"Frozen Summer Harvest", is a painting from my "Enchant-Knit Forest" series and reminds me of chilly evenings, yet some of the colors also bring back fun summer memories. Combining those two together gets a great pastel palette for those who like blues and violets. This yarn is dyed by hand using Jacquard Acid Dyes. Bright, vibrant colors that are lightfast and washfast.
This listing is for a "Sock Set". Sock sets include one 100g skein (463 yards) of my "Sock" base (75% SW merino, 25% Nylon, 4ply) paired with a mini (20g/92 yards) of the same base in a contrast/pop color that is great for heels, toes and cuffs. If you just want a skein of the "Sock" yarn on it's own, see the listing for this specific colorway to see what's in stock.
I do my best to represent colors accurately, but they may vary slightly from dye lot to dye lot and when viewed on different monitors.
Each skein comes with a printed greeting card containing the original painting on the front and painting information on the back.
All orders ship USPS first class mail, unless over 13oz, then they ship priority.