Clouded Winter Whispers - Sock Set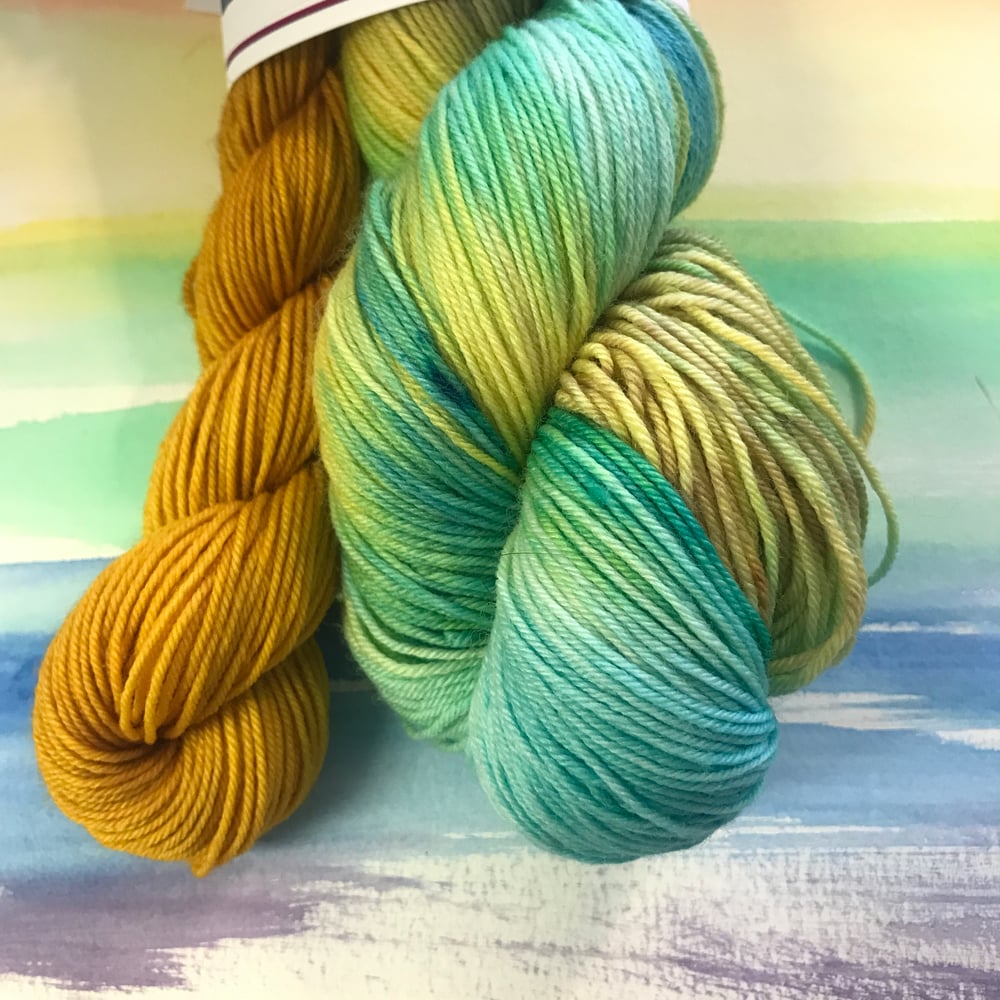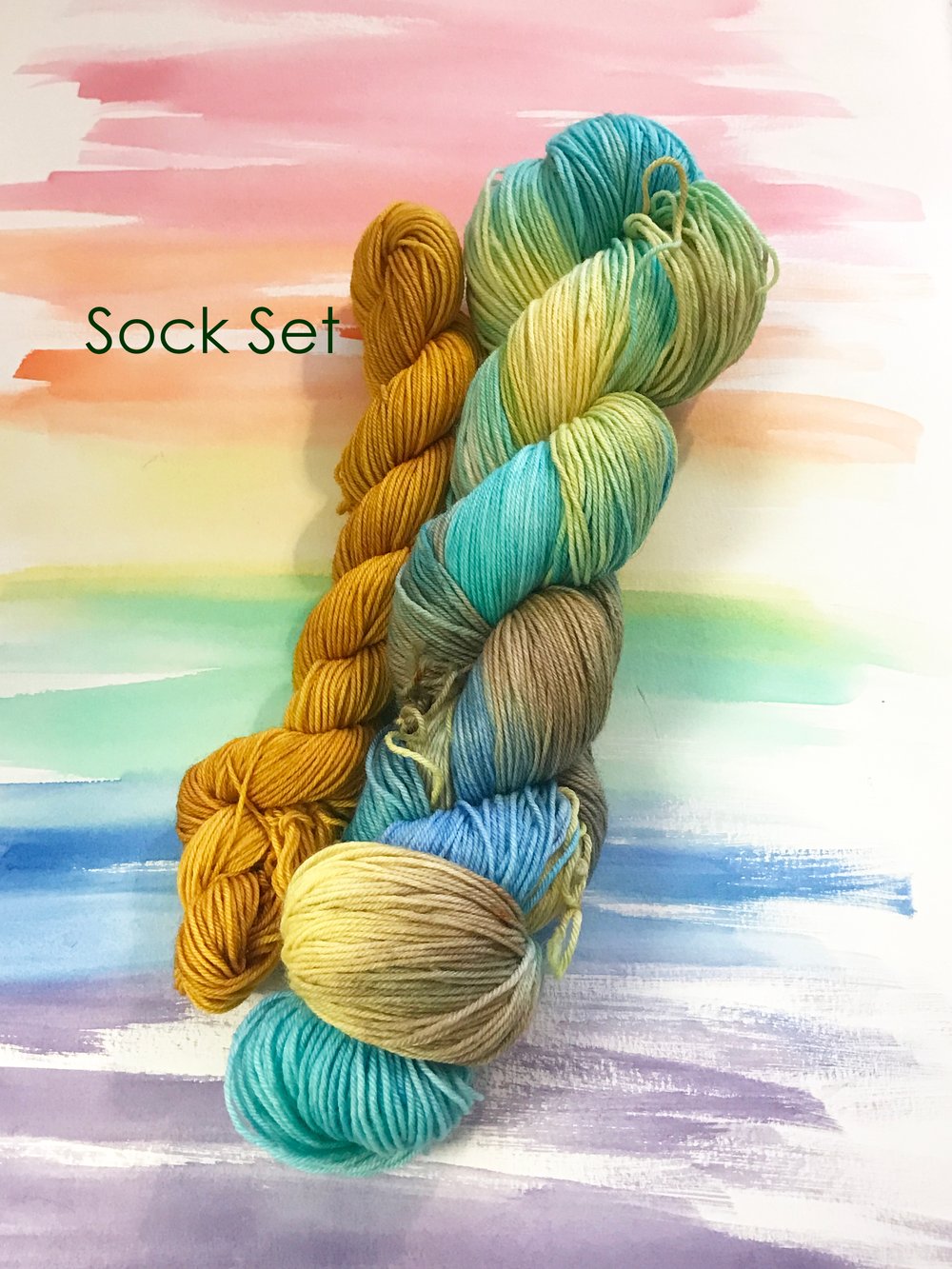 Colorway:"Clouded Winter Whispers" is inspired by the painting of the same name. The painting depicts multiple knitted balls floating in an ocean type scene, with the overall colorscheme alluding to beaches and summer memories. his yarn is dyed by hand using Jacquard Acid Dyes. Bright, vibrant colors that are lightfast and washfast.
This listing is for a "Sock Set". Sock sets include one 100g skein (463 yards) of my "Sock" base (75% SW merino, 25% Nylon, 4ply) paired with a mini (20g/92 yards) of the same base in a contrast/pop color that is great for heels, toes and cuffs. If you just want a skein of the "Sock" yarn on it's own, see the listing for this specific colorway to see what's in stock.
I do my best to represent colors accurately, but they may vary slightly from dye lot to dye lot and when viewed on different monitors.
Each skein comes with a printed greeting card containing the original painting on the front and painting information on the back.
All orders ship USPS first class mail, unless over 13oz, then they ship priority.