Billowing Coral Tide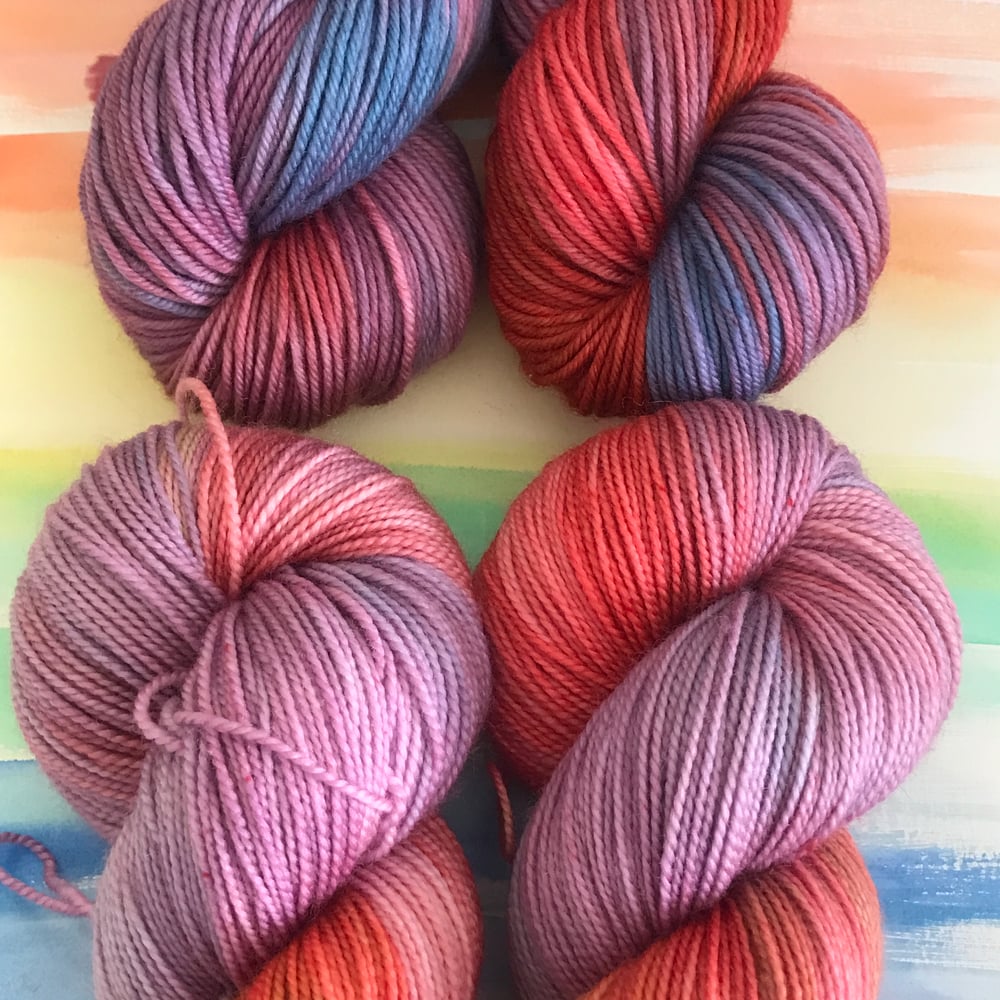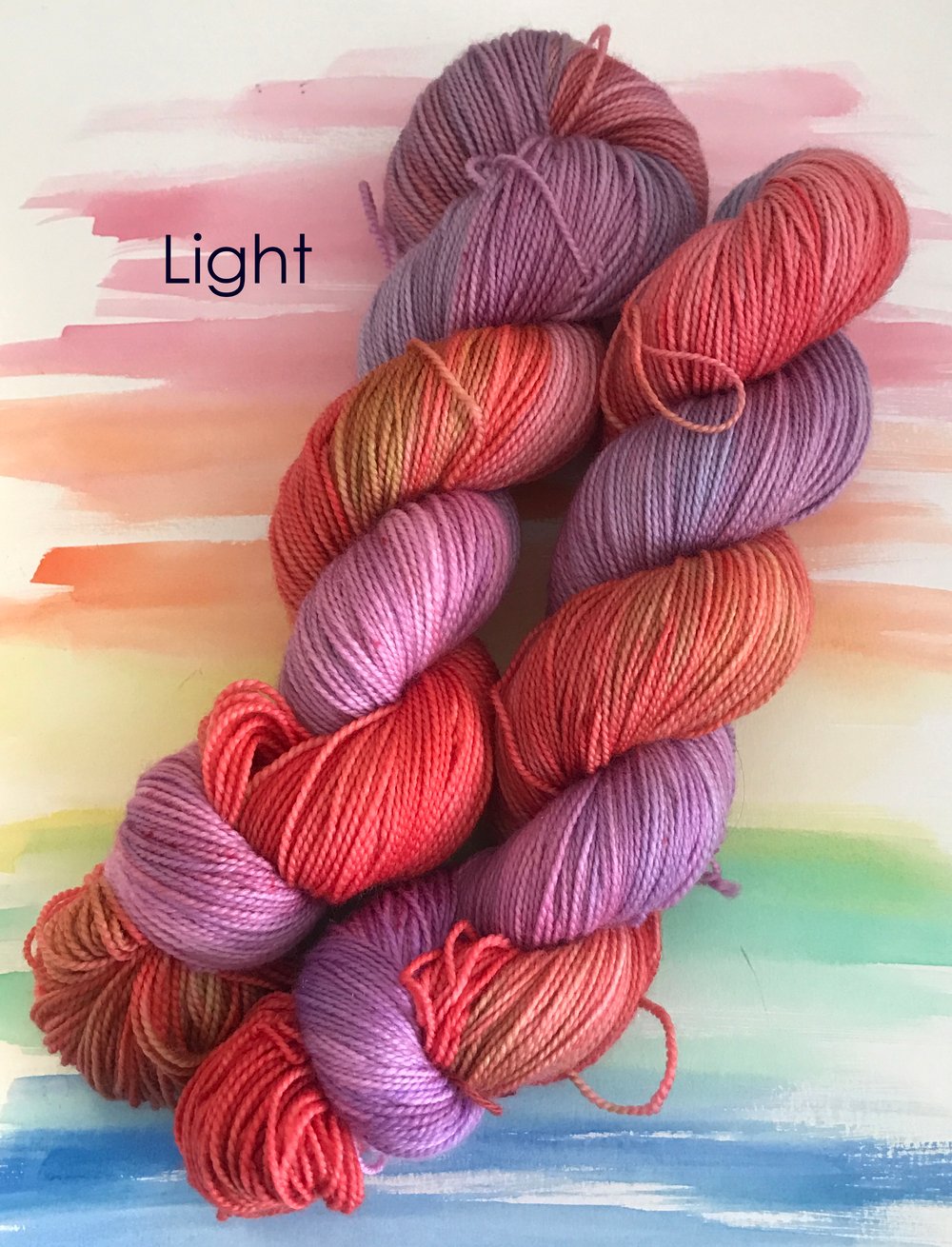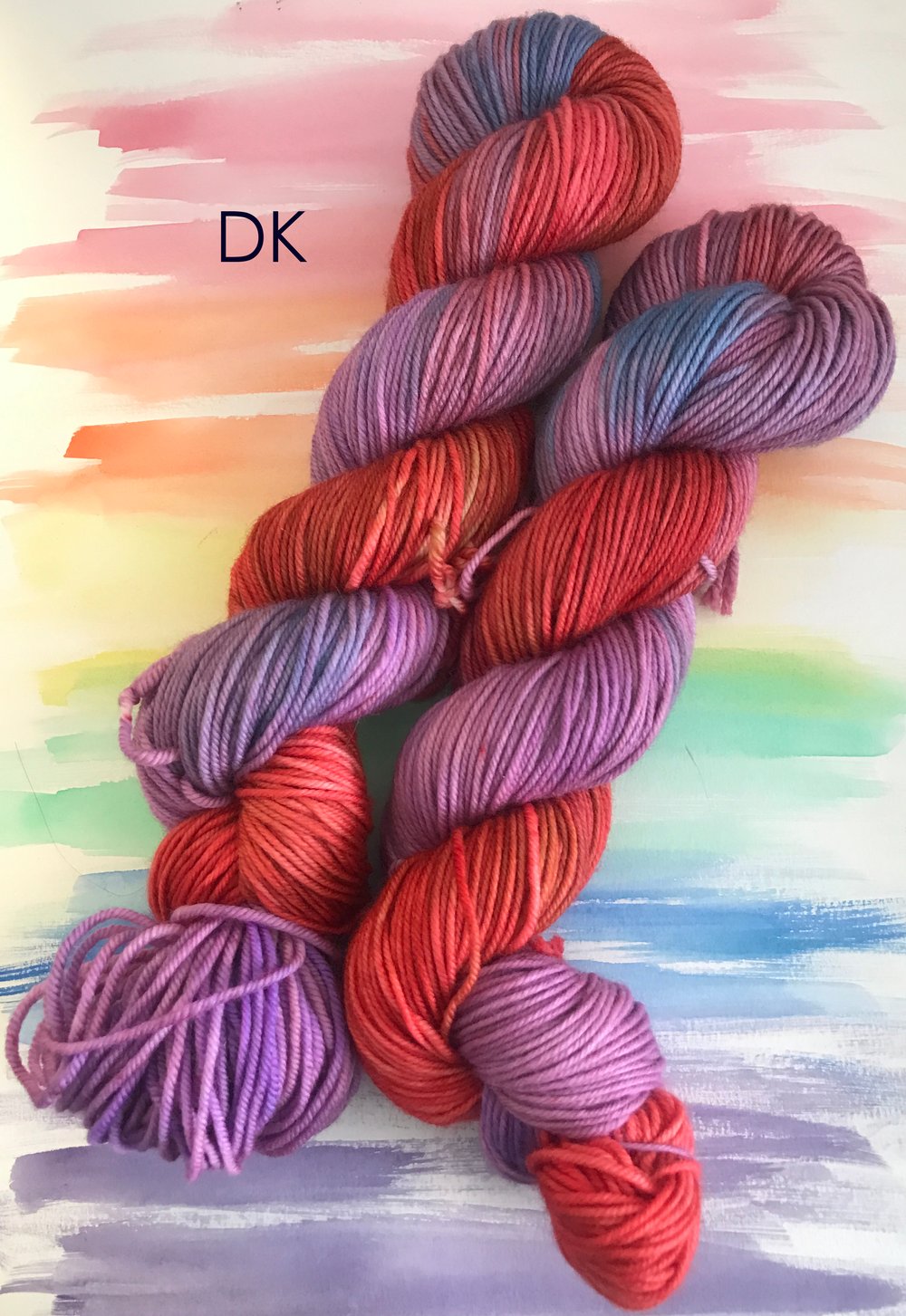 Colorway :"Billowing Coral Tide" is based off the oil painting of the same name painted in 2018. This painting is a small triptych that fades from red to pink with pops of green and teal. Look closely at the yarn and you will see areas where teal and green are peeking through! The fluid nature of these paintings lends themselves to a more tonal/random dye technique than used on my variegated yarns. This yarn is dyed by hand using Jacquard Acid Dyes. Bright, vibrant colors that are lightfast and washfast.
Available on "Light" and "DK"
Not sure which base you need? See the "Yarn Types" page for more info on all my yarn bases!
Looking to pair yarns? I recommend pairing with the other tonals for my tidepools, "Green Sea Tears" and "Morning Dandelion Moon" as well as my tonal/solid "Bubblegum Fields", "Golden Yellow" or "Midnight Summer".
I do my best to represent colors accurately, but they may vary slightly from dye lot to dye lot and when viewed on different monitors.
Each skein comes with a printed greeting card containing the original painting on the front and painting information on the back.
All orders ship USPS first class mail, unless over 13oz, then they ship priority.