9 in - ChiaoGoo SS RED Circular Needles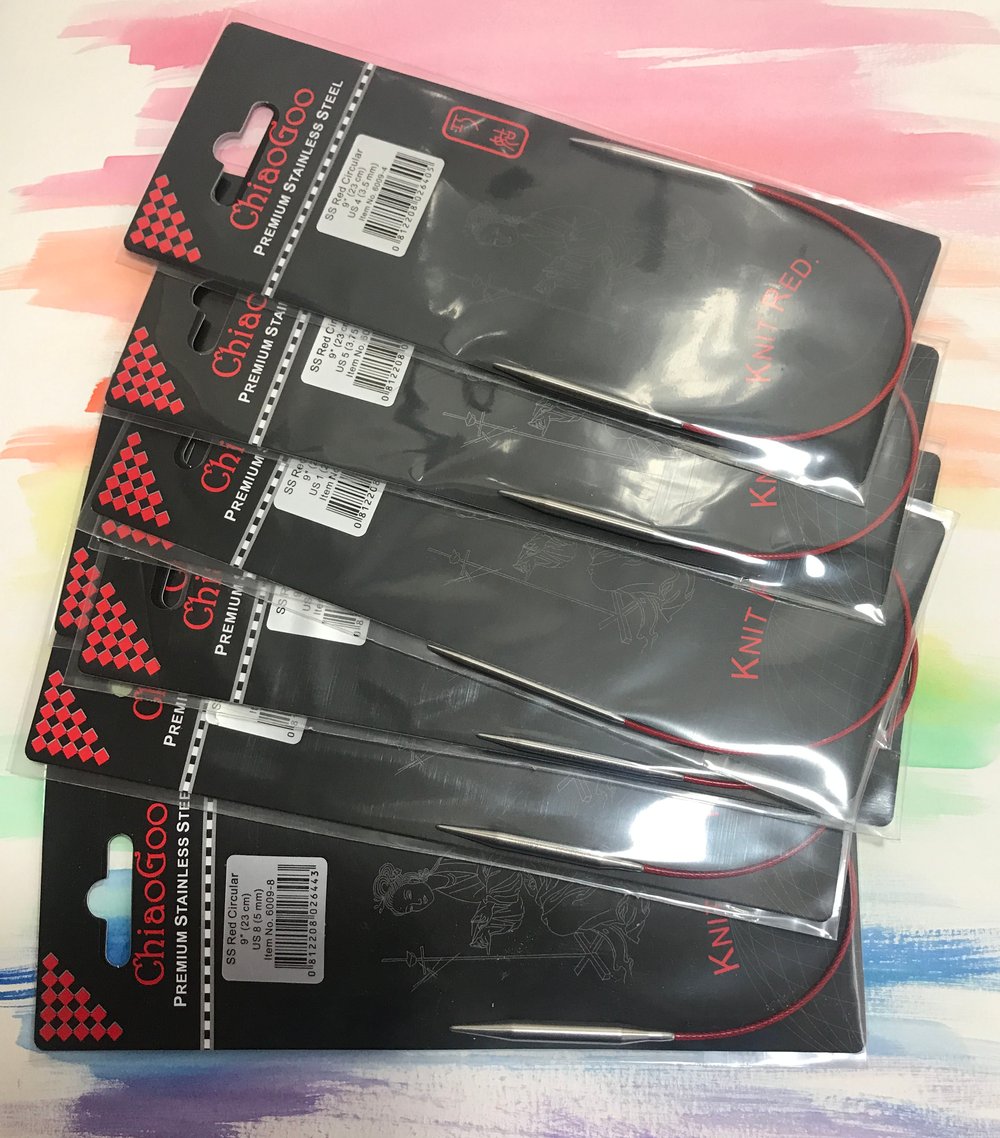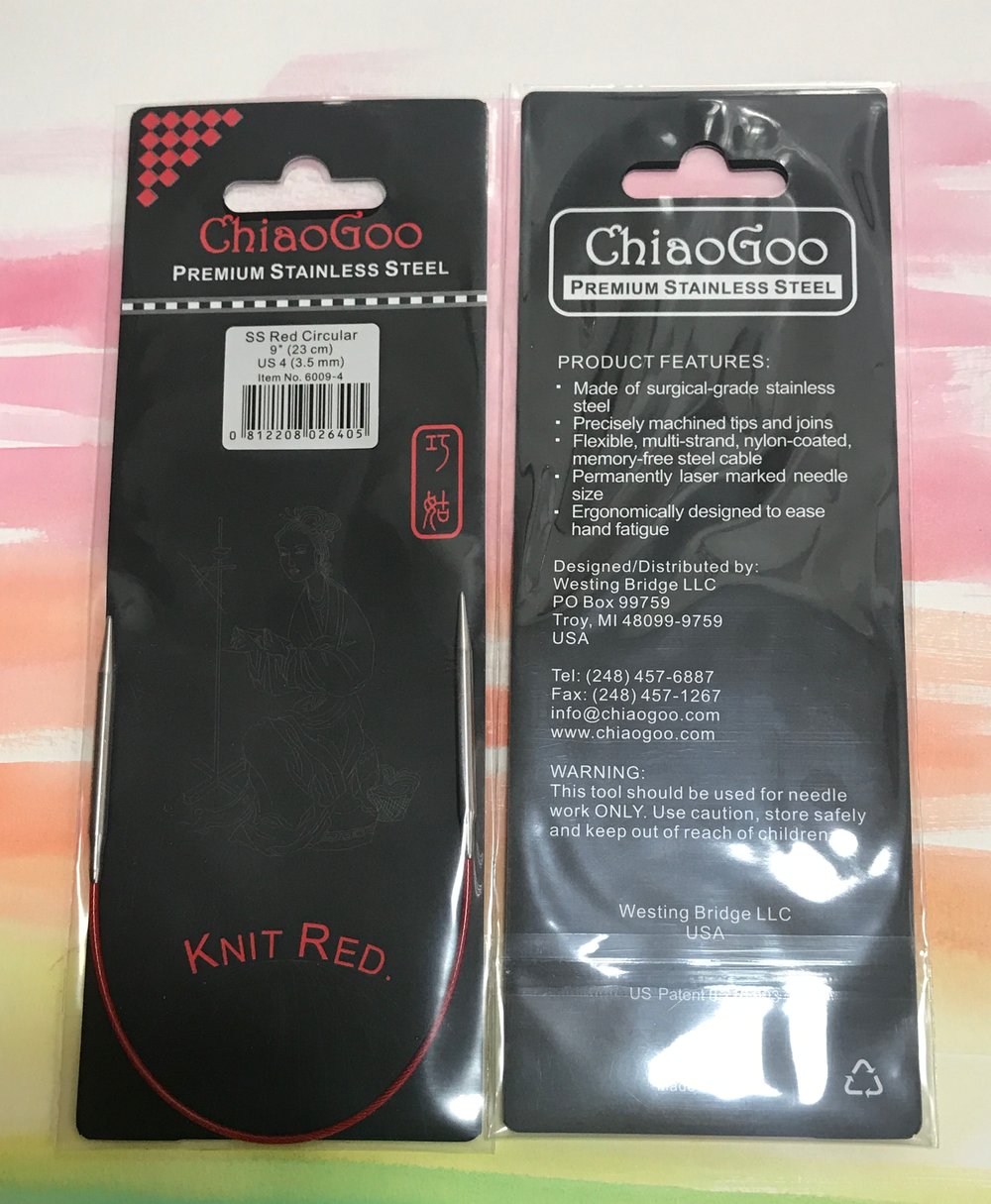 Sizes listed are all I have in my inventory right now until I place another wholesale order.
--
Our 9″ (23 cm) RED line of surgical stainless steel circulars have a smooth, satin-sheen finish and memory-free, multi-strand, steel cable coated with red nylon allowing yarn to slide right over. Needle size is permanently laser imprinted on each circular. Precisely machined tips and joins are just spectacular!
US Size 1

US Size 2

US Size 4

Sold out

US Size 3

US Size 5

US Size 6

US Size 7

US Size 8