32in - ChiaoGoo SS RED (lace) Circular Needles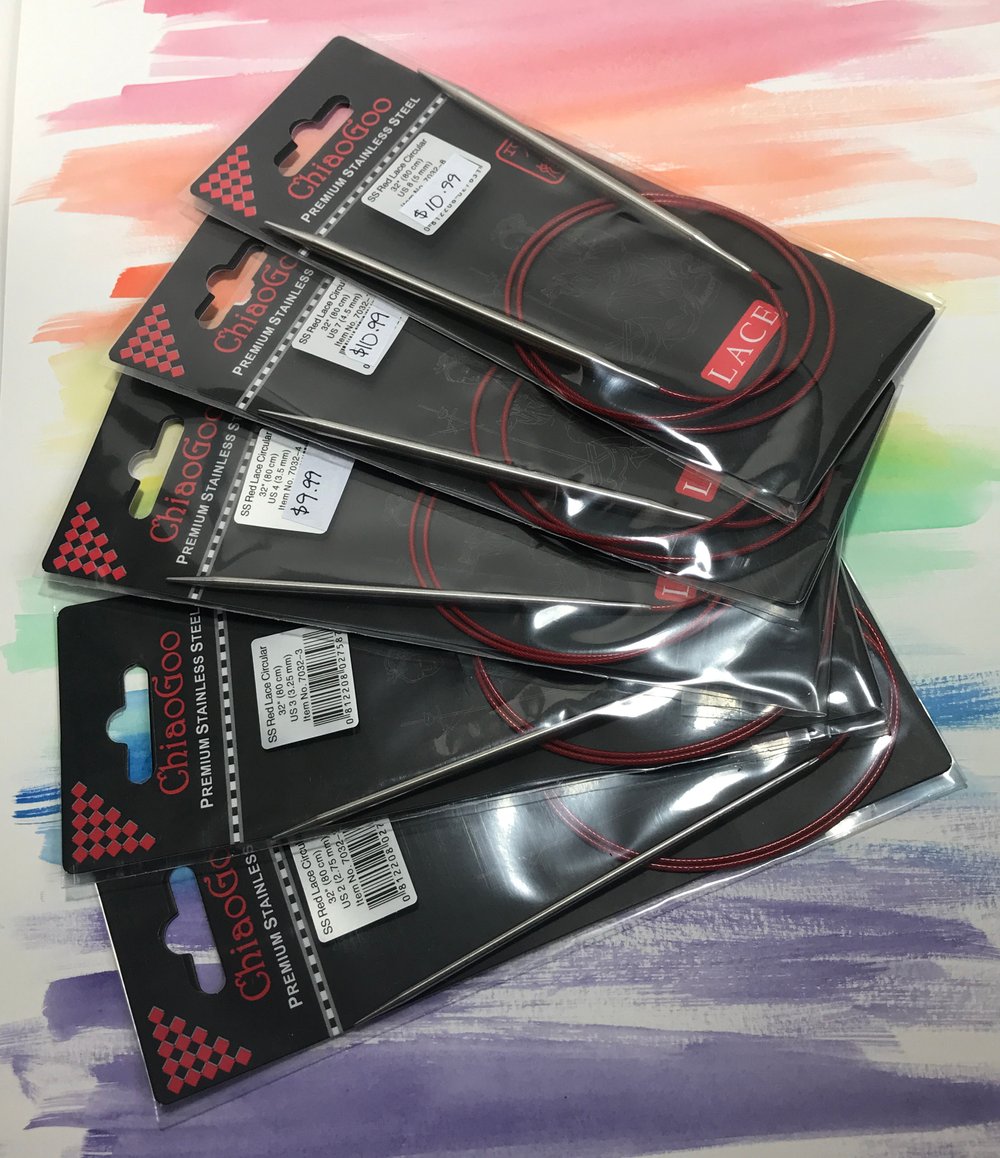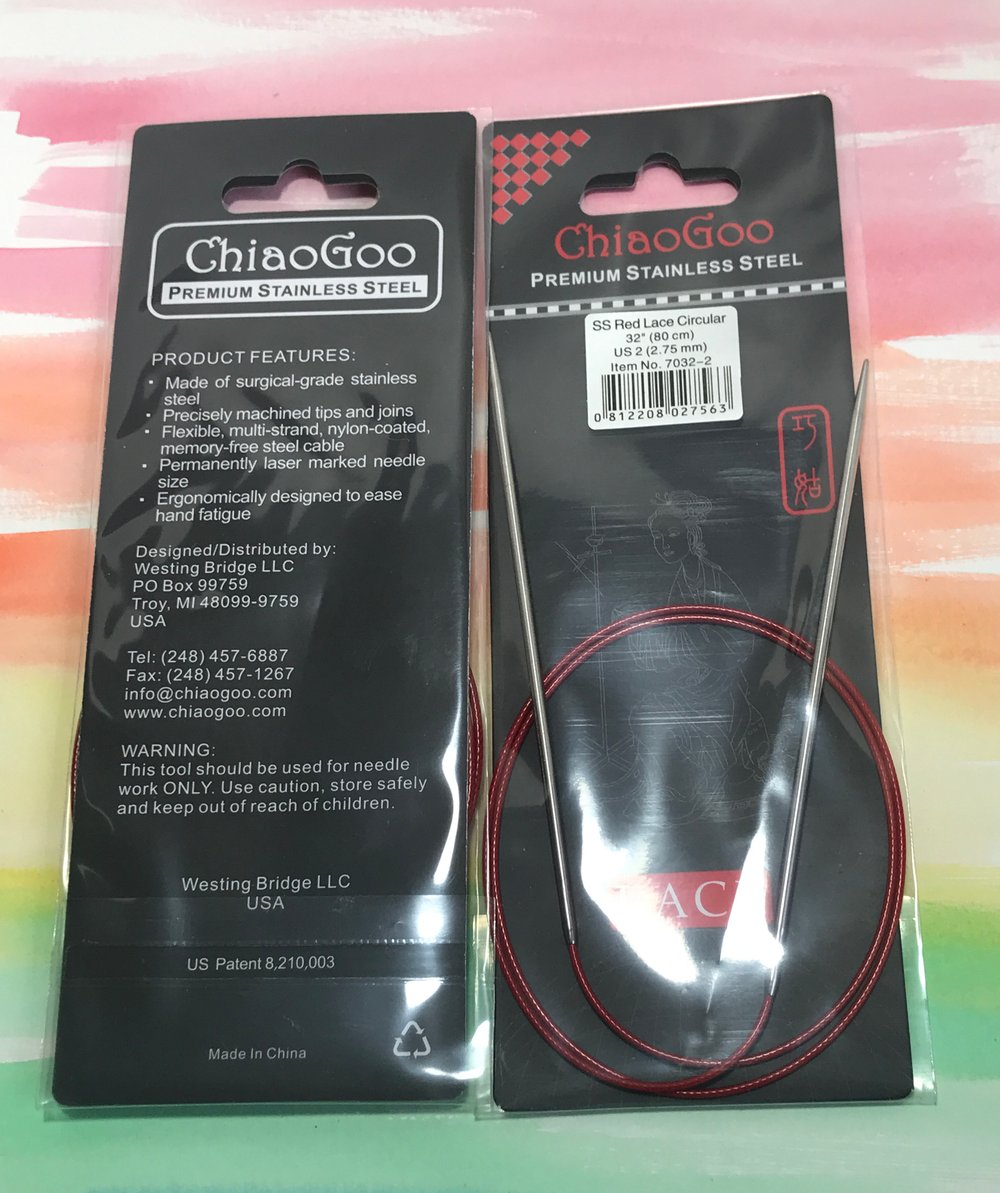 Sizes listed are all I have in my inventory right now until I place another wholesale order.
--
From ChiaoGoo's Website:
Our most popular product line! RED Lace 32″ (80 cm) surgical stainless steel circulars have a smooth, satin-sheen finish and memory-free, multi-strand, steel, nylon-coated, red cable. Lace tips are machine-precisioned. Needle size is laser imprinted on each circular.
US Size 0

US Size 1

US Size 2

Sold out

US Size 3

US Size 4

US Size 5

US Size 6

US Size 7

US Size 8

US Size 10

Sold out

US Size 9

US Size 10.5

US Size 11